POPULAR CATEGORIES FROM RILEY FLOYD BUTCHERS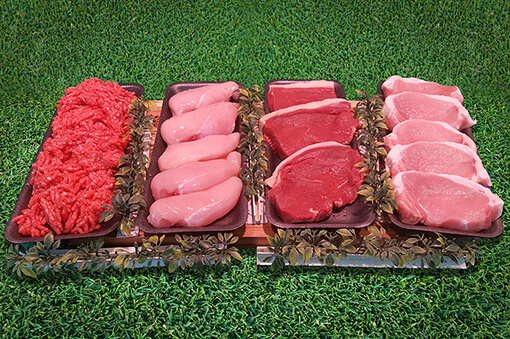 5x Pork Steaks, 3x Rump Steaks, 5x Chicken Breasts & 2lb Mince.
ONLY £30.00
VIEW DEAL
Riley Floyd Butchers are a traditional quality butchers that has been trading on Bury Market, in Greater Manchester, for over 25 years.
We pride ourselves on selecting the best Herford/Limousin beef and ageing it for over 21 days to give you the best quality and taste.
Please view our shop for all our most popular products and if you can't find what you're looking for, just get in touch and we will be able to assist you.